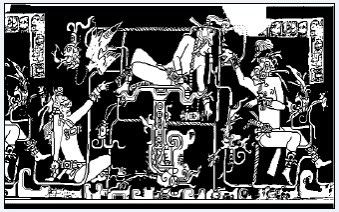 It means you are placed on a power seat that energises your soul so it can go to other realms. Remember the other dream where the woman on the power seat let you have the controls for a while, (and it could open & close doors), before she judged your soul? Well judgement happens at death & she , (your angel), decides which next life you will have, heaven or hell etc.
Anyway you are being shown that it is a power chair that is suspended above this world & is used to send you on to other worlds; but seeing as your life on earth is not over yet then you are returned to the chair & not sent to other worlds after all.
Then you are shown that you are a soul inside a doomed body waiting to finally die. That speaks for itself & simply means you will go to the next world with the help of the power chair when your body finally dies.