Jeez, that rainbow fluorite Crystal Canuck! - my favorite - it soothes me at night. And gnaw, I don't have that big of a one - I have several pendants that I wear at night if having trouble sleeping. I love most of the jaspers: I have poppy, rainforest, and a few others I can't think of the names right now - all tumbled ones. I have a dragon blood heart, I have a bunch of carnelians - small tumbled, random ones that were given or traded - a few quartz. I have 3 rose quartz hearts and a dark blue heart - forgot the name of the stone.
Even though I know opals are supposed to only be for Scorps or Libras (?), I love them. I had a friend who had a black or blue one from Australia - set in a ring - it was massive swirly design. I don't have a desire to be a crystal. Um oh, I have a fist-sized geode from a volcano in Mexico. I have a few on-line spots where I buy. I've never checked ebay, but I guess I will now.
Almost forgot the biggest one I have is selenite rose bunch, a little bigger than my hand.
[IMG]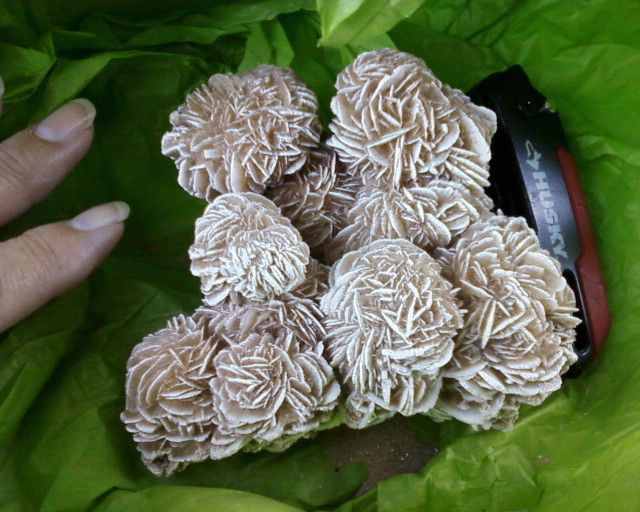 [/IMG]