| | |
| --- | --- |
| Guenn of Anglamarke | 13-12-2011 02:57 AM |
---
Love.... and Sadness

Hello everyone.... I don't know if this really qualifies as a "Forum Topic", and I know many would say "it was only a tree", but when for any reason one is feeling grief stricken sharing, or eulogizing, does help to soothe the pain of ones loss, and is enormously therapeutic....

I lost you, my old friend, a few days ago. For thirty-five years we together unfailingly marked the glorious changing of the seasons, and you kindly shaded the backside of my building during the heat of many a summer. You were the picture of health towering seventy feet high, about the same age as me (85) from what I have been told. Numberless generations of squirrels and birds had called you home. So many happy memories.... the squirrels scurrying and leaping about.... the raccoons and possums that once found rest among your inviting branches.... all the birds nests that erupted with the delightful chorus of baby birds each year.... and all the fascinatingly intricate freshly spun spider webs, glistening with morning dew, among your limbs in the light of the rising sun! I loved you so very, very much.... Oh! My dear beloved old Mapple Tree, how I wish I could have saved you!

You my old friend.... who brought such joy into my life, and the lives of so many others for so many years.... are gone. Fare thee well!
| | |
| --- | --- |
| Silver | 13-12-2011 03:05 AM |
---
What a beautiful touching farewell message, Guenn. I, too think trees count!
| | |
| --- | --- |
| sound | 13-12-2011 07:40 AM |
---
What a touching tribute Guenn .. trees are wonderful companions hey ... strong and predictable and protective ...

A warm welcome to the community :hug3: I look forward to more of your sharing :)
| | |
| --- | --- |
| Dragonfly1 | 13-12-2011 09:20 AM |
---
Hi Guenn,
Im so sorry you've lost your beautiful tree.....I think it is appropriate that you say you're goodbyes so beautifully......welcome to the forum ... Peace xx
| | |
| --- | --- |
| Guenn of Anglamarke | 14-12-2011 09:26 AM |
---
A Faery Tale Ending!

Hello everyone! In another forum it was suggested that some part of my old friend should be preserved and that perhaps a staff, a bowl or a pendant could be made. Since my son (Emile) is an artist and former wood worker, he volunteered and began to search in earnest for just the right piece of wood. He found one that he liked but I rejected it because it didn't "feel" right. He continued to search and as he did he noticed a hollow near the center of the tree trunk that was exposed when it was cut down. It must have formed many, many years ago, probably seventy or eighty, while I was still only a child. Clearly two tree trunks close together had merged, becoming one. Being the curious sort, he cleared it of saw dust and made the most remarkable discovery! Within the tree all these many years has been hidden a secret! He said it was wedged in very tightly, and I watched from the second floor walkway as he used a hammer and a long screwdriver to carefully and patiently chisel it loose. When he brought it in I could hardly believe my eyes.... it was like a dream. It's about two inches across at the widest point and has all the subtle beauty of a great Emerald, my fovorite gem! I would not even hazard a guess as to what it's really made of, nor have I any intention of finding out, but I will say that when I held it to my chest I immediately burst into tears with such joy as I have never felt before.... it rests upon my Altar for now, but soon, in a special ritual, I will consecrate it my self and have it made (no cutting or faceting) into the most glorious and powerful Amulet I have ever had. I can't post pictures and I hope the moderators do not mind me sending you to where it can be viewed, go to the web site called "Druidic Dawn", you'll see the forum topic "Sadness.... and a Faery Tale ending!" on the right hand side of the home page in large print with my name beside it, you simply won't believe it! Love and Light to you all.... Guenn

P.S. Oh my dear Silvergirl, I'm so sorry for your loss, he looks like such a lovely little boy!
| | |
| --- | --- |
| sound | 14-12-2011 09:56 AM |
---
Guenn that is the most amazing story I have read for a long time ...i hope you dont mind ...i have your pics here ... what a beautiful stone! Simply amazing the way you come across it ...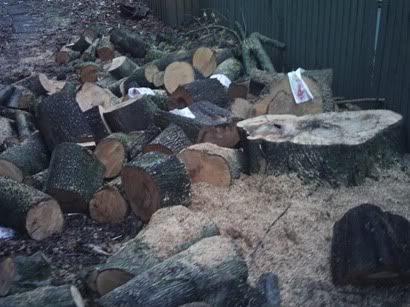 | | |
| --- | --- |
| Guenn of Anglamarke | 14-12-2011 03:54 PM |
---
Thanks sound! I still can't get over it, my mind keeps racing with all the possibilities of how something like that happens.... Did perhaps a child place it there? Maybe the tree slowly enveloped it as it grew out of the ground? Maybe two lovers placed it there? An occult ritual? What a wonderful mystery! Whatever the answer, I just love it, and it seems to radiate this incredibly powerful energy and feeling of warmth and love....

Thanks again sound for posting the pictures! Guenn
| | |
| --- | --- |
| sound | 14-12-2011 09:08 PM |
---
You are most welcome Guenn .. you know when i read your story it occurred to me that it may have been placed there by a child/ren .... but yes the possibilities are endless. I also thought it may have been stolen by someone and they needed to hide it quickly and never had the opportunity to retrieve it ... I can imagine the surprise your son experienced when he first noticed it and yours when he opened his hand to show you ... it definitely found its rightful home with you all these years later ... a reward for nurturing and appreciating the tree during its lifetime maybe :hug3:
| | |
| --- | --- |
| Sarian | 14-12-2011 11:50 PM |
---
What a fabulous story, but I am sorry for your loss as well. I truly love trees and I mourn as well. I'm so glad your tree blessed you for all your love and care over all the years, a sacred gift.
| | |
| --- | --- |
| Spiritmessenger | 14-12-2011 11:51 PM |
---
Hi Guenn of Anglamarke
I wonder if it's the sap of the tree that has collected there over many years and crystallized....what ever it is it's gorgeous. What a beautiful story and the best news is your tree is now still growing in the spirit world, because nothing dies, and because you felt so deeply for it...it will be waiting for you in spirit when you pass.
All times are GMT. The time now is

01:12 PM

.
Powered by vBulletin
Copyright ©2000 - 2018, Jelsoft Enterprises Ltd.
(c) Spiritual Forums