Hi everyone.
(I accidentally closed the tab so I have to write all the intro again which makes me a tad frustrated) I will because of that leave some of the stuff out, and perhaps add it later.
SO just for fun I though I might start this thread, in which I could share my own personal work, regarding UFO photography. I wrote almost in great detail how I came to decide to try and shoot UFOs before closing the tab, so Ill just summarize now. In the summer I bought a new DSLR for some amateur photography, and while at it I decided to try luck with some UFO photography. There was actually a webpage I found, which gave me this idea, and also a technique on how to do it, which in itself is very simple. The way it is done, is that non of the UFOs captured on photo are actually seen with bare eyes. You just focus on certain are in the sky, clouds, plane trails, and start taking quick photos, 1/250+ of a second. In this way you can capture fast moving objects in the sky, and revise photos later if there are any identified objects. I am very open about this, so I have no problem admitting that a photo is really not convincing enough or that it might just be a plane. Regarding sun flares or dust particles, lets just no go there. I believe that anyone with certain degree of knowledge and common sense can distinguish between that.
To make it clear, all the pictures were made by me, and there is and will not be any internet copy paste material here. I can because of that explain every photo and also give my own personal thought on what it might be.
1.Photo
I was taking quick photos of a plane passing overhead me. Later while examining photos up close, there was a strange sphere spotted in about 5 of them, moving in a linear direction in front of the plane. I deducted that the sphere was moving faster than the plane because it made bigger jumps in the sky between each photo compared to the plane. This photo is edited so the sphere can be seen easily. I will also provide original. I am not sure if photos here can be opened or zoomed. I hope so because if not, most of the photos will show nothing.
I have no idea what it might have been, so it is unidentified. Not sure if we have weather balloons where live, but even if it was one, it would not have been moving so fast. faster than the plane infarct. The fact that i have it on multiple photos in different positions clears any dust on my sensor or lens idea.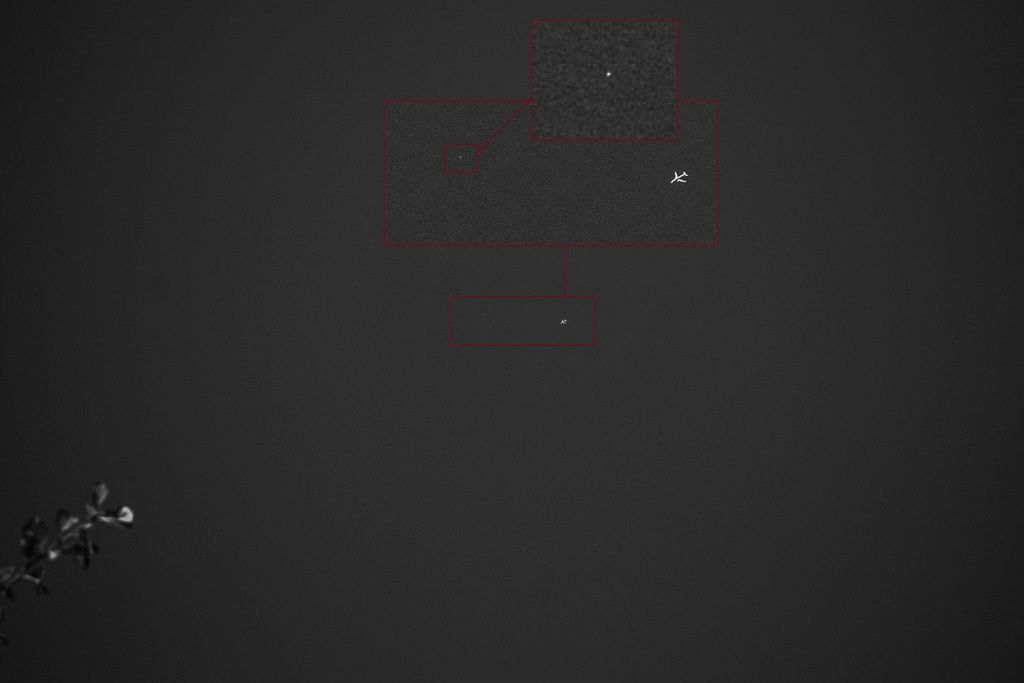 original:
2. Photo
I took this one, while meditating about having a contact with the extraterrestrials. I was focusing on a particular spot in the sky. There was a lot of plane activity overhead, but not crowded. all the planes I could spot almost at the horizon and follow them to the other side. Out of nowhere however this thing appear in the sky, bright white, and it appeared to me as a spear. I was shocked and I can say that I genuinely though it is an extraterrestrial craft. The object itself then continued to slowly move in a linear direction, without any sudden movements, until I lost visual of it. Now this one, despite the circumstances and my first excitement, perhaps turns out to be just a plane. It looks like a small white pill but a very thin white trail of smoke can be noticed behind it, but nothing large like the planes. What is puzzling with this one is, that if it is a plane, it have must have been really far away to appear on picture without wings. I have gotten quite some pictures of planes where wings can not be noticed at all, but in such cases the plane itself is actually nothing but a white smudge. This one however has a very sharp clear outline to it, and also it was very very visible to me with clear eyes, as if it is very close, but also quite small. All this leaves me with actually no answer to what it really is. oh and curiously enough this one was also spotted near an another plane. The white circular spot around it is made by me, so it can be found easily.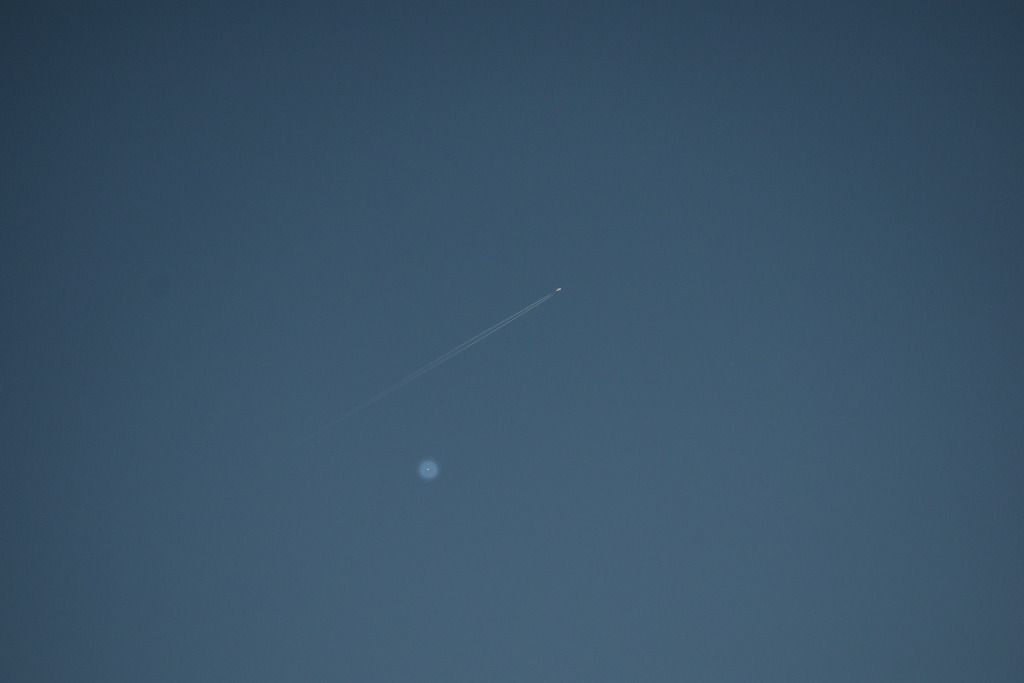 I leave it at here for now, and will post something else later when Iget the time. Please do comment =). I really hope the photos can be zoomed out. If not Ill will have to zoom manually and post again =/